Twin Valley Behavorial Health (TVBH)
has announced a goal of Cemetery Reclamation
for its 3 cemeteries.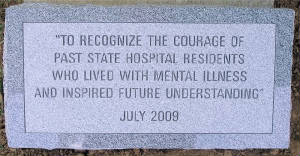 On July 7, 2009 a ceremony was held
to unveil the Memorial Stone for the
TICO cemetery. Identical stones will
be placed at the other 2 cemeteries
at TVBH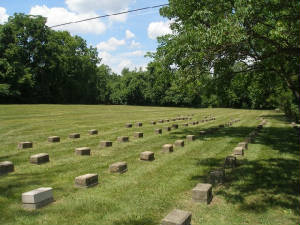 TICO Cemetery just to the West
of the new Columbus Police Heliport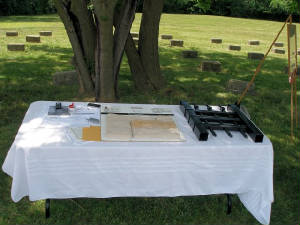 Example of the Stone for the gate
and fences that will be put up.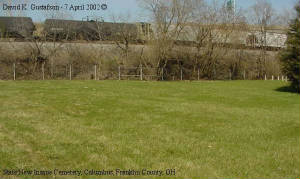 State New Insane Cemetery (Photo copyright Leona Gustafson)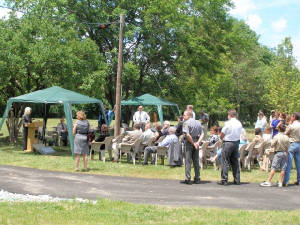 Director Stephenson talks at the
Dedication Ceremony on Jul 7,2009